It's summertime, the hot sunny weather is calling to you, but you're stuck behind a white wall or a cubicle panel at work. Yeah, paying your bills is important, but who doesn't daydream about having the summer off to frolic in the pool or fall in love around a campfire? Here are some ways for you to survive the summer even from your desk.
Million-dollar View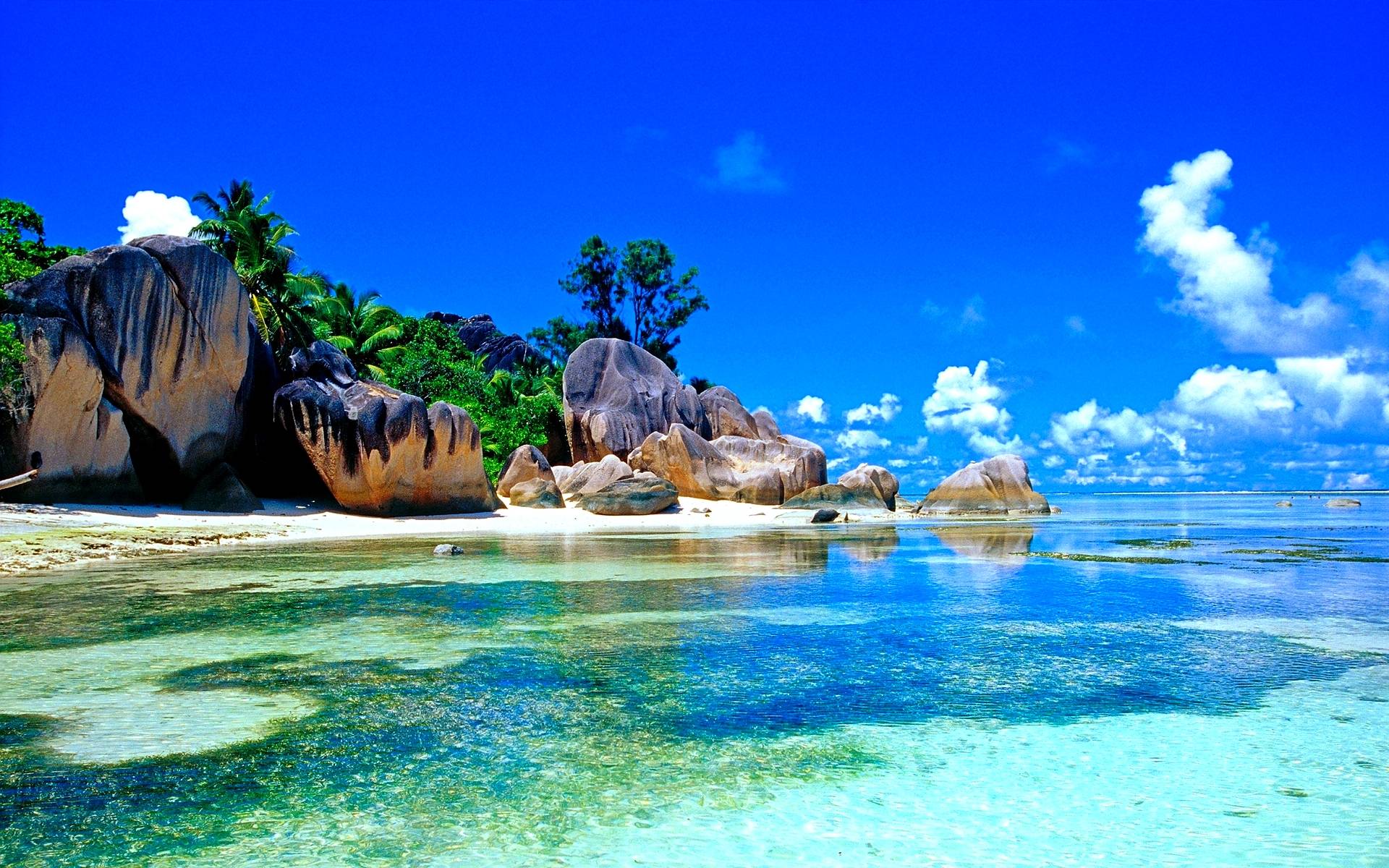 Most offices don't have a million dollar view - especially if you're not the boss. But there is a way for you to create a view that you can enjoy. We recommend one of two things: put that expensive color printer to use and print a beautiful scene and secure it to the wall above your desk (don't damage the wall!). Or you can download a beautiful scene that you can make your computer desktop image and/or screensaver. Enhance this experience by also playing some soothing summertime sounds, atmospheric noises, or summertime music - cue steel drums and ocean waves! We recommend headphones so you don't upset your co-workers - those summer hating brown-nosers.
Work BBQ Pool Party
I don't know about you but the last thing I want to do is hang with my co-workers at a party outside of work... and if a pool is mentioned I
will
dive behind my desk. But then you hear that the party is on a Friday afternoon, during work hours, and you're
expected
to be there. Crap. Well here are some tips: Volunteer to bartend or serve food to avoid participating in games or pool related happenings. This may also keep any mingling to a minimum as you wave people through the food line, "Keep it moving, people!" The more responsibilities you have the less likely you'll be expected to don your bathing suit and play Marco Polo.
Desk Exercises
Sitting at a desk day in and day out keeps you, as our
Fitbit
would say, sedentary. Being sedentary is basically the beach bod killer. So how are you going to stay fit and healthy when everyone else (it's obvious by their Instagram feed) is sipping margaritas and working on their tan at the beach? Here are some simple tips and exercises you can do at work:
Sit at your desk properly
Adjust your monitor
Stretch
Magic Carpet Ride
Wooden Leg
Take the Stairs (two at a time!)
Get up and Walk (when you need to share information with co-workers)
For details on these exercises and others check out this
Forbes article
.
Summer Olympics Office Challenge
Our last suggestion will help keep people happy, healthy, inspire teamwork, and add a fun level of competition. First - get permission. Second - let the games begin! Here are some ways to plan a Summer Olympics Office Challenge. Split the office up into two teams and create events that your office will find fun! Maybe host one event per day for a week and give points for the winning team:
Office Chair Relay - create a course for people to race their office chairs
Paper Wad Basket - each person has 10 wads of paper and the team that makes the most in the basket wins
Finger Skating - You can use a site like Typing Test to see who can type the fastest and most accurate *Great for remote workers or workers who can't participate in the more physically demanding competitions
Steady Hand Race - as fast as you can, make your way up two flights of stares carrying a mug of water without spilling
Chili Cook-off / Closing Ceremonies - who can make the best chili? Have a third-party judge - winner's team gets points.
Remember to have an award for the winning team! Go Team Ninja!

Where to Watch Office Ninja:
Amazon DVD/Blu-ray -
http://amzn.com/B01BPD8JLW